Mojo Car Cam 3 Pro 4K Front and Back HD Car Camera
Regular price
$314.90 SGD
Regular price
Sale price
$314.90 SGD
Unit price
per
Sale
Sold out
[ FEATURE SUMMARY]
4K (8Megapixels) front camera, High Definition (2 Megapixels) rear camera
Night low light video
130 degrees front & 110 degrees rear view
Audio & video recording
Motion detection - records when camera detects motion (on/off)
Loop recording using Micro SD card (separately purchased)
Impact G Sensor - locks accident footages from being over written
DX Car Linker camera management and video playback APP (iOS/Android)

[TECHNICAL DETAILS]
Image pixels: Front 3840x2160, rear 1920 x 1080p
HD lens F2.0 F Stop
130 degrees front & 110 degrees rear view
Connectivity : Wi-Fi IEEE802.11b/g/n, 2.4 to 2.4835GHz
Mobile APP : DX Car Linker (iOS/Android), live view, video playback, device management
Power: 5V 2A
Connector: Type C USB
Device size: 118 x 40 x 28mm
Package contents: M300 camera, 1 x magnetic bracket with 3M tape, 1 x USB car charger, type C USB cable (3.5m), English manual, 2MP rear cam (3.5m cable)
Share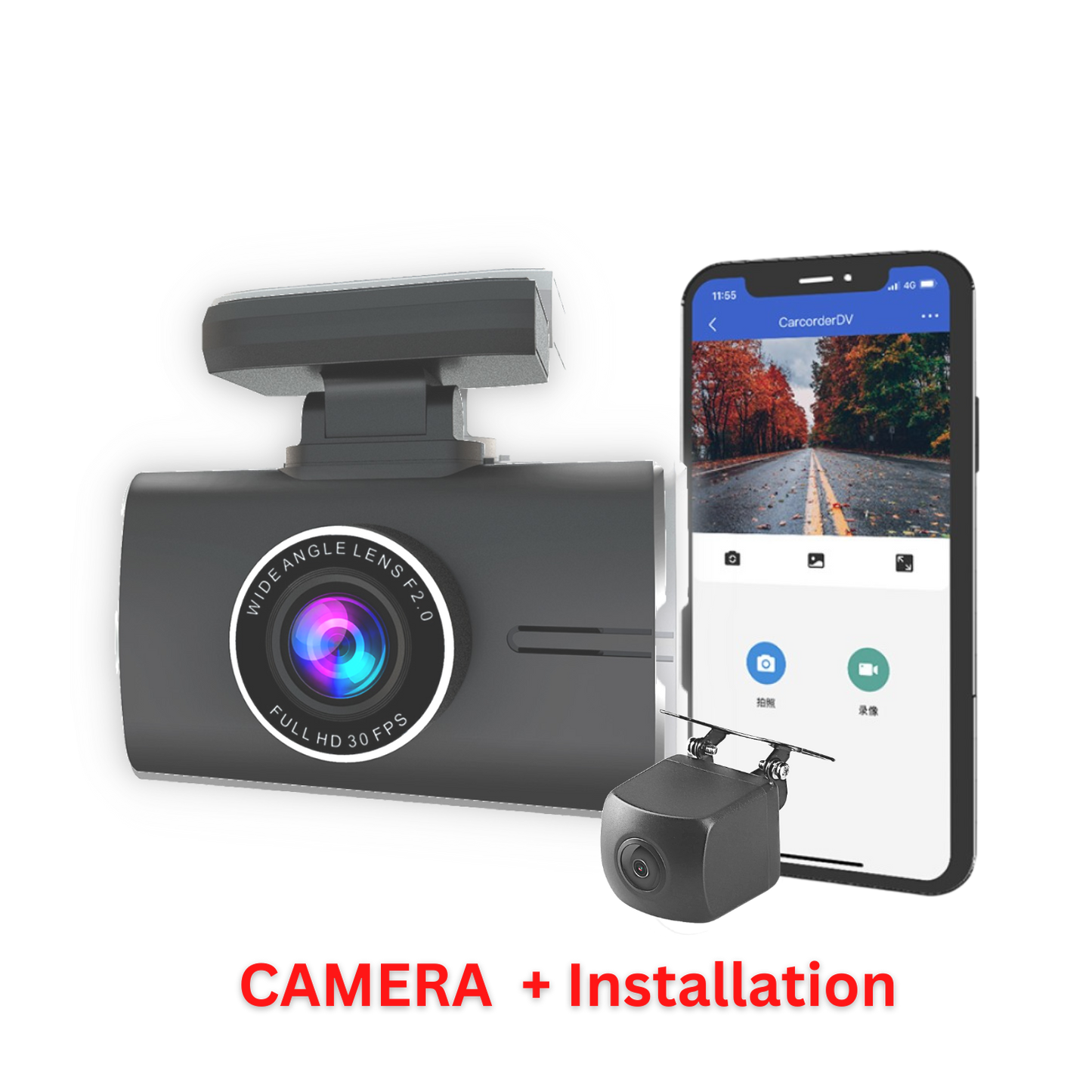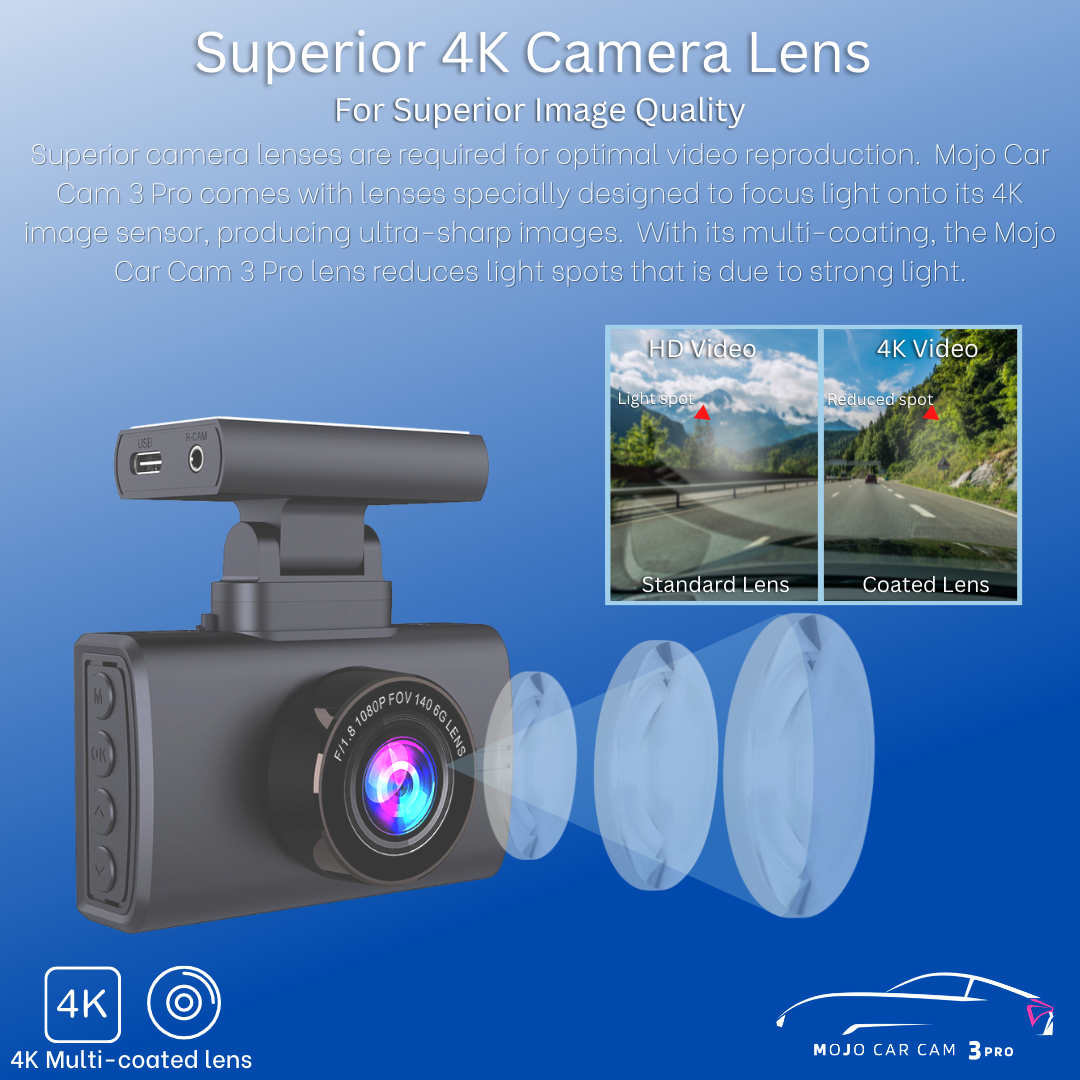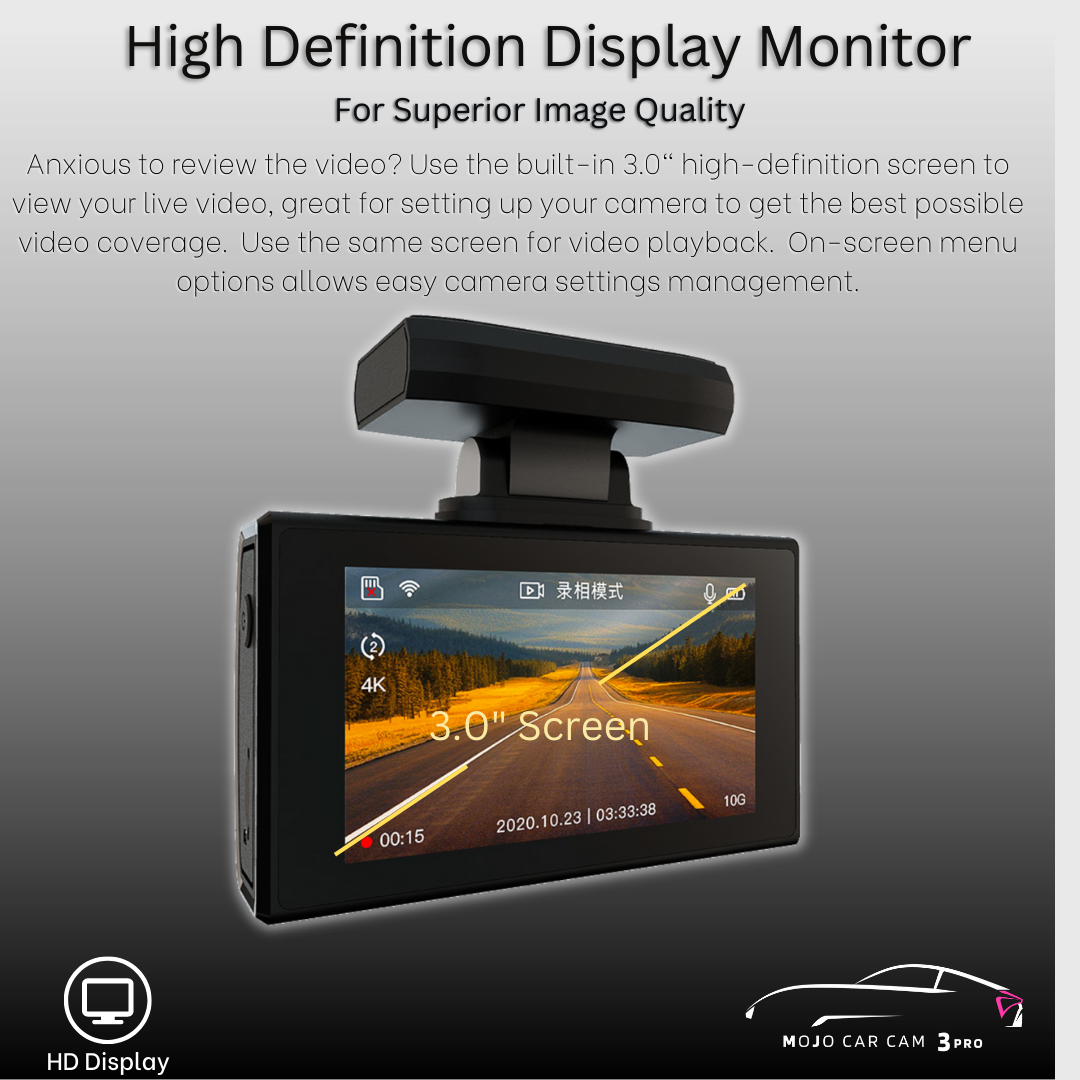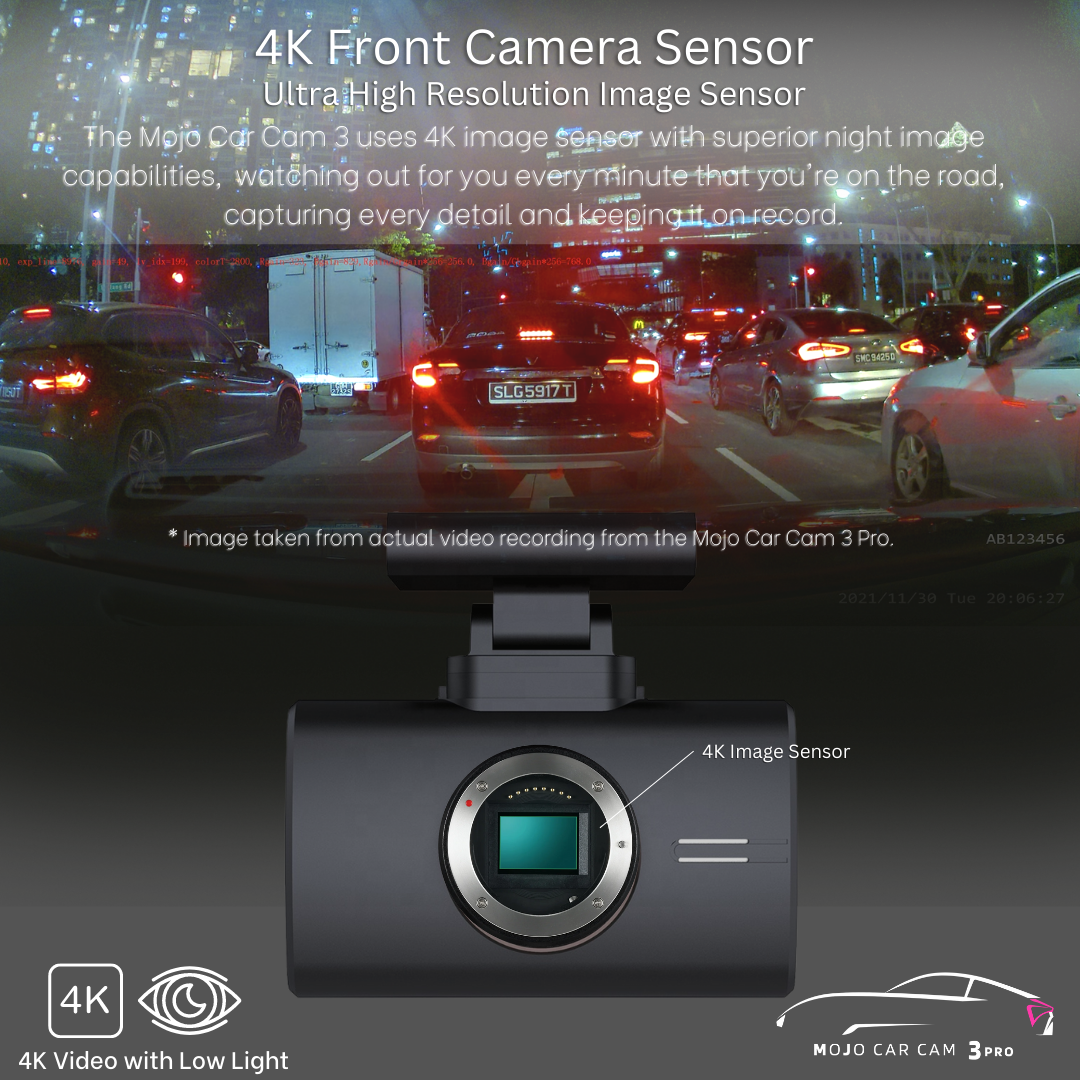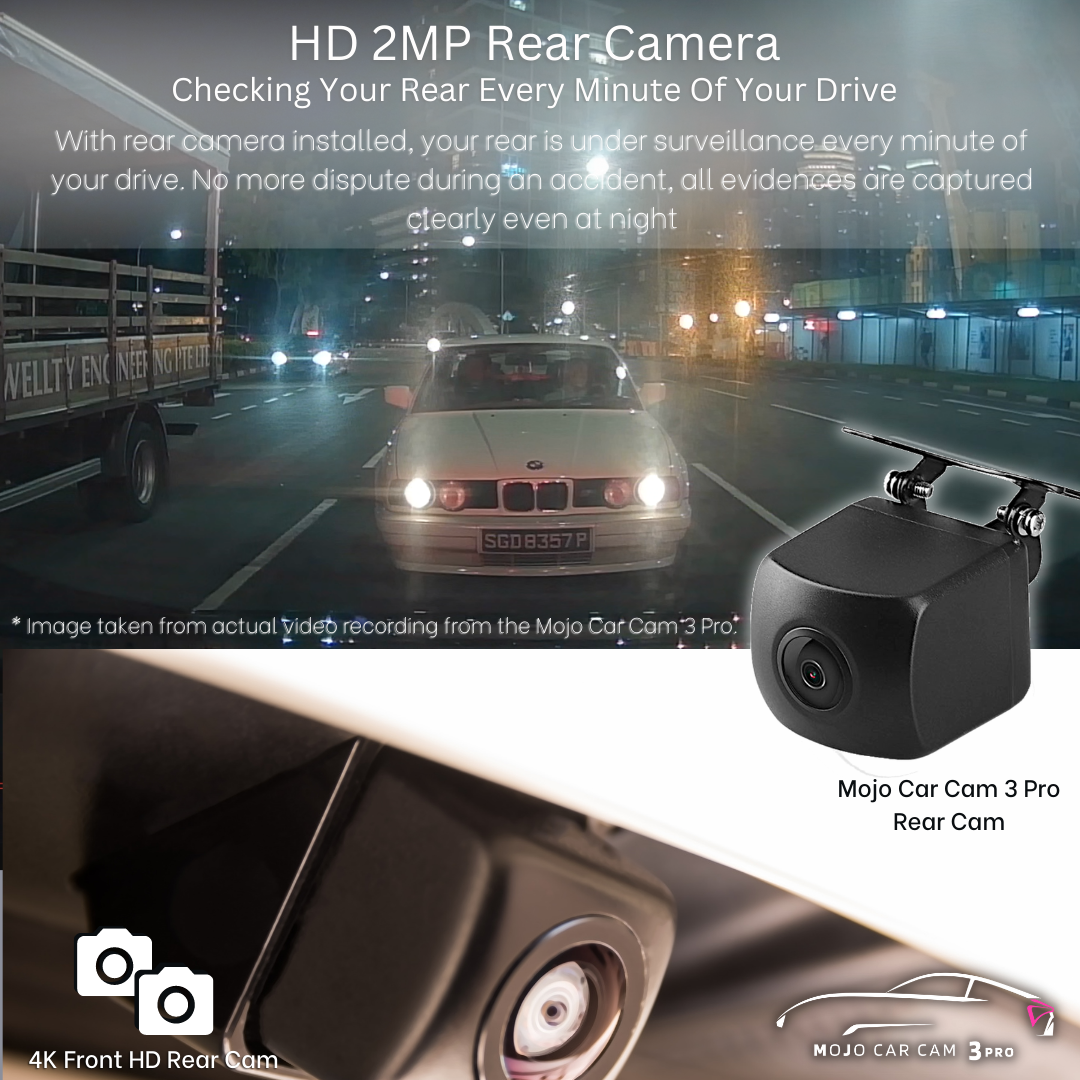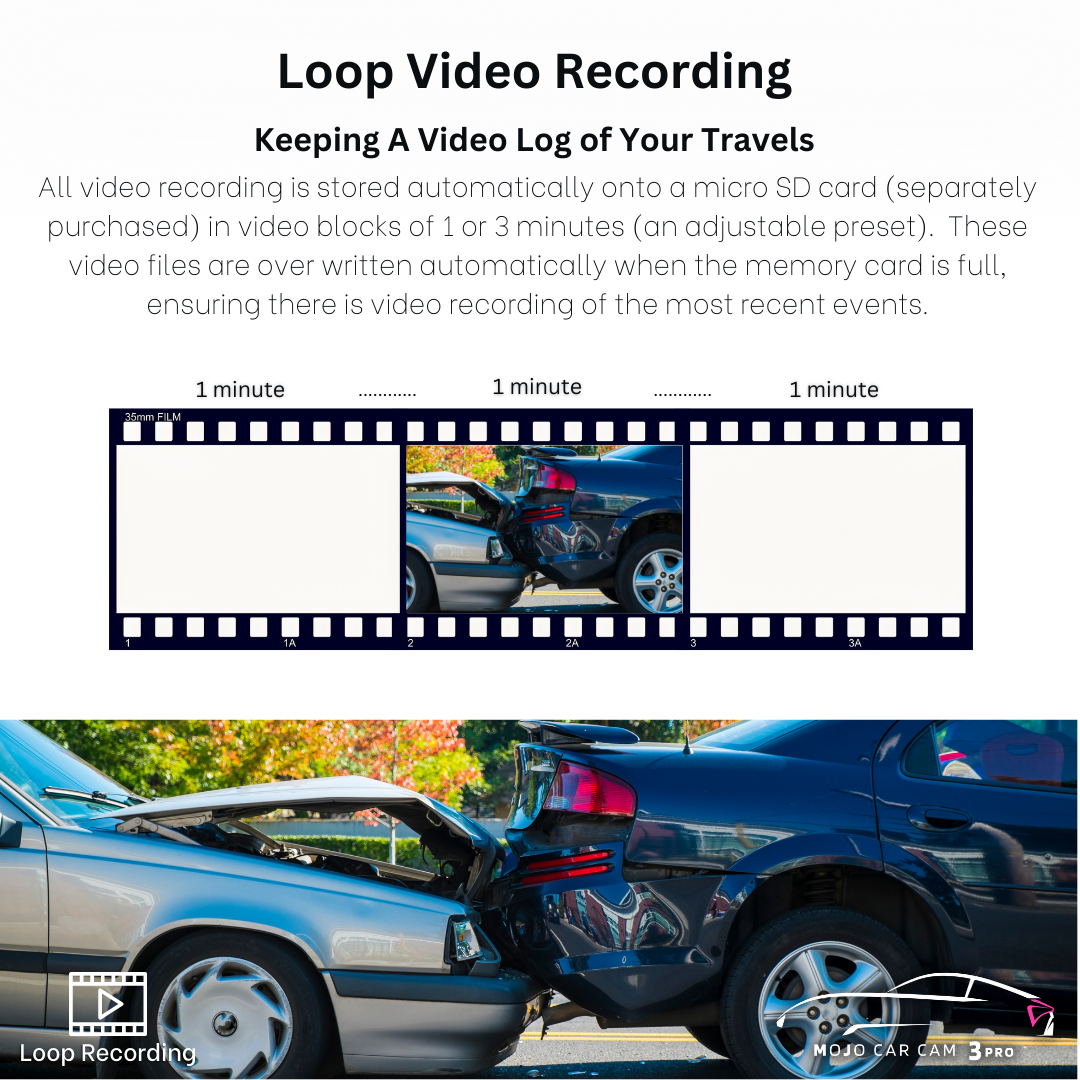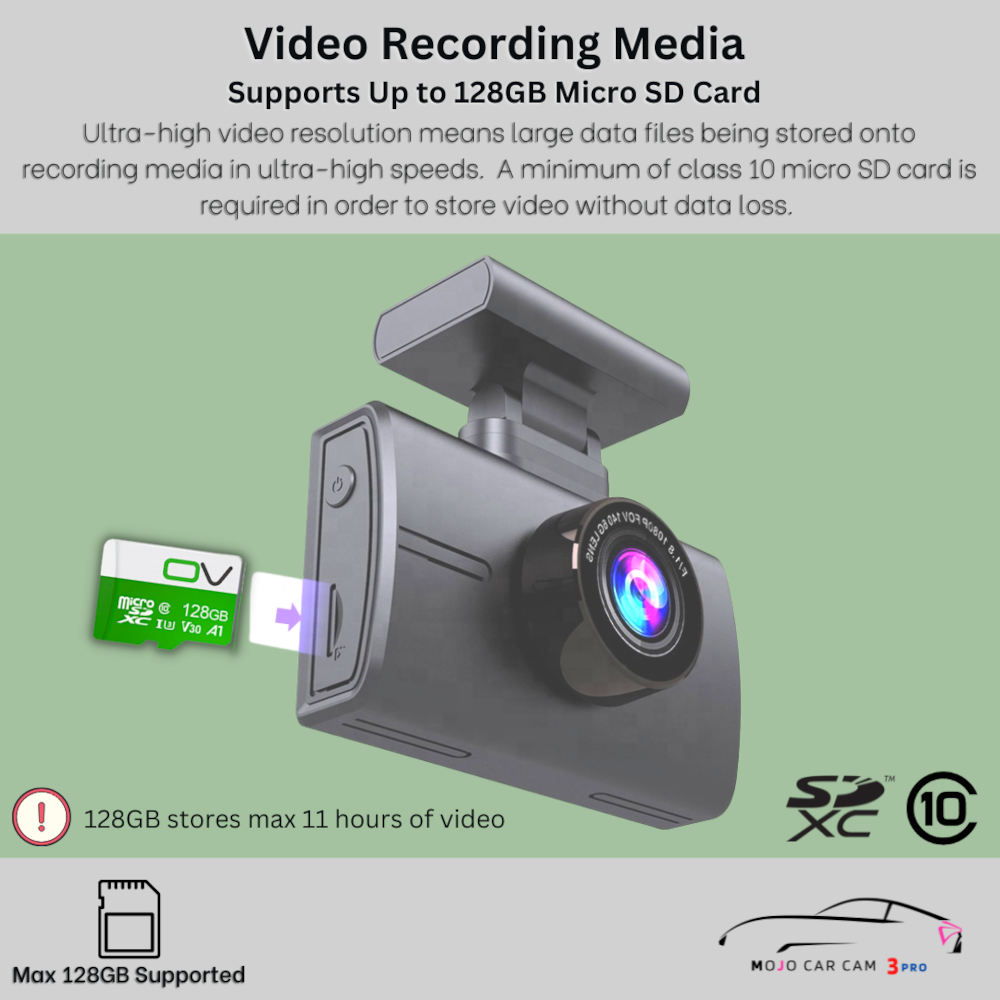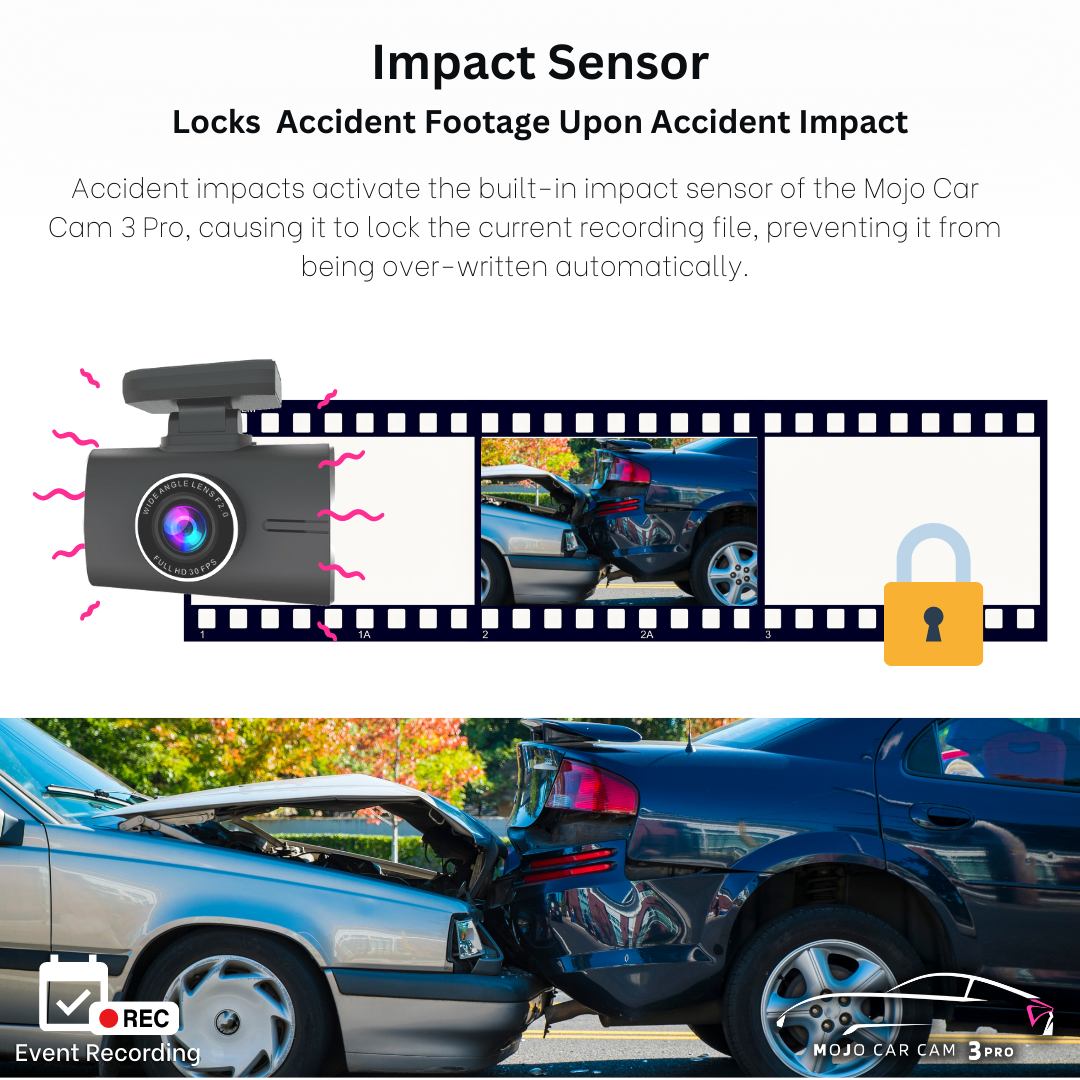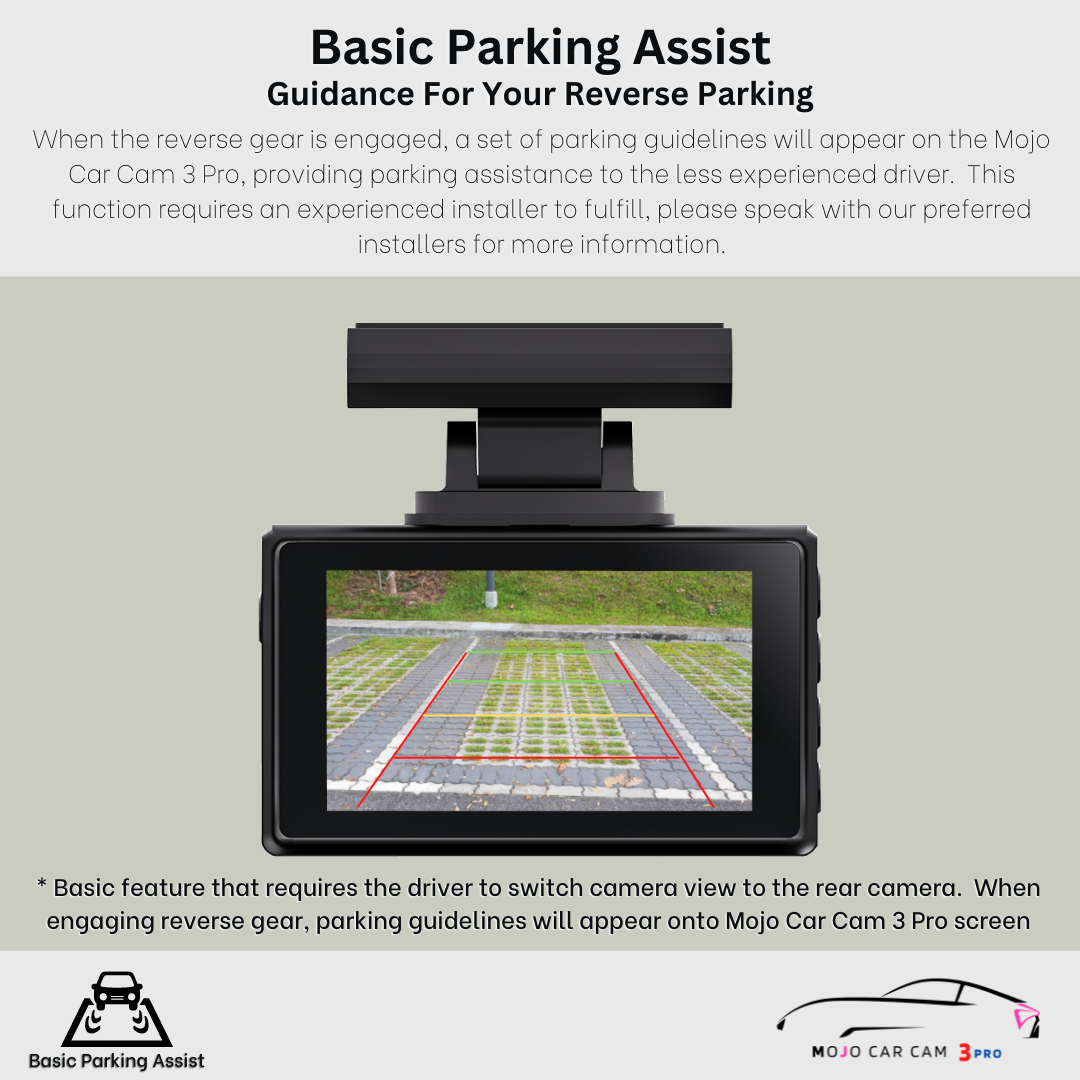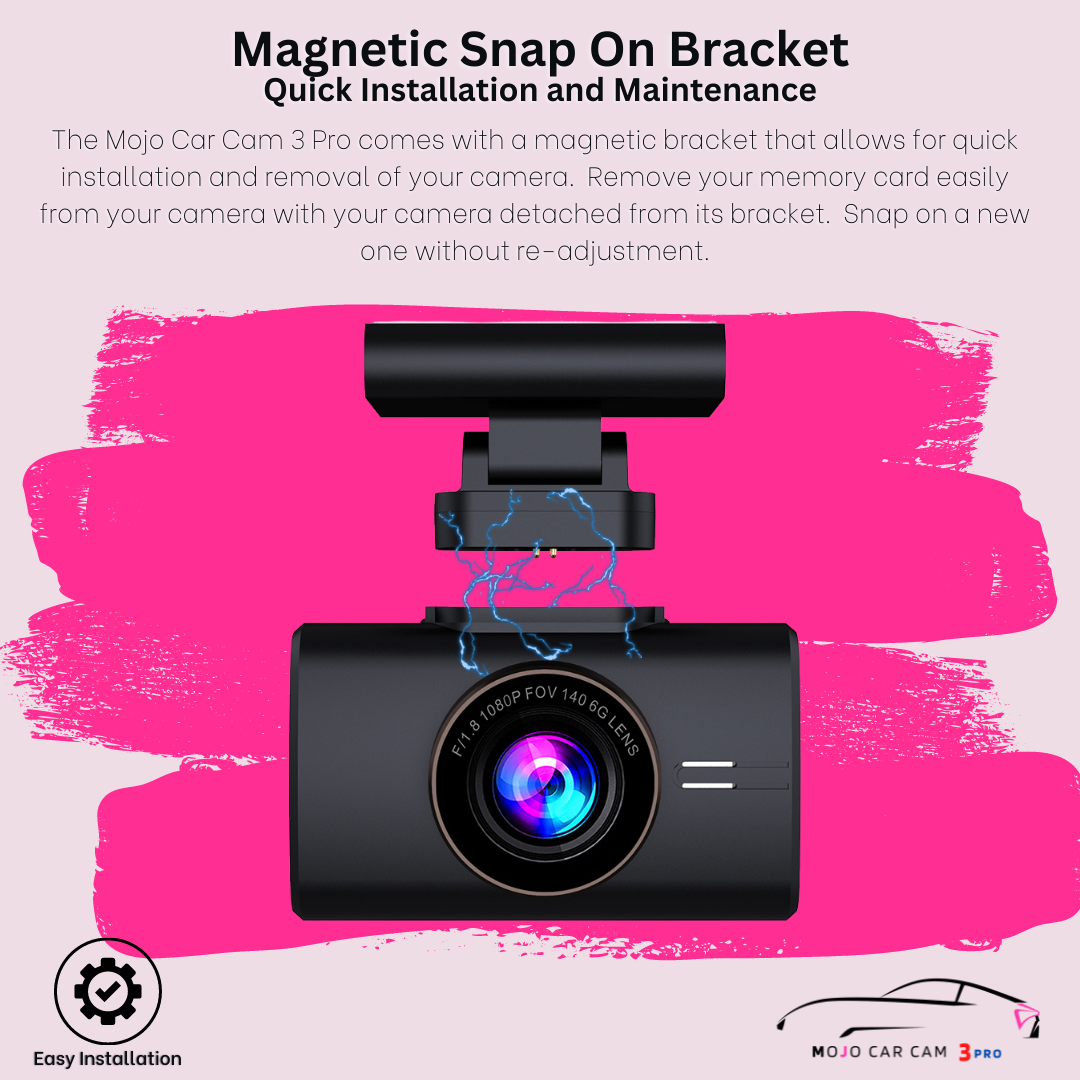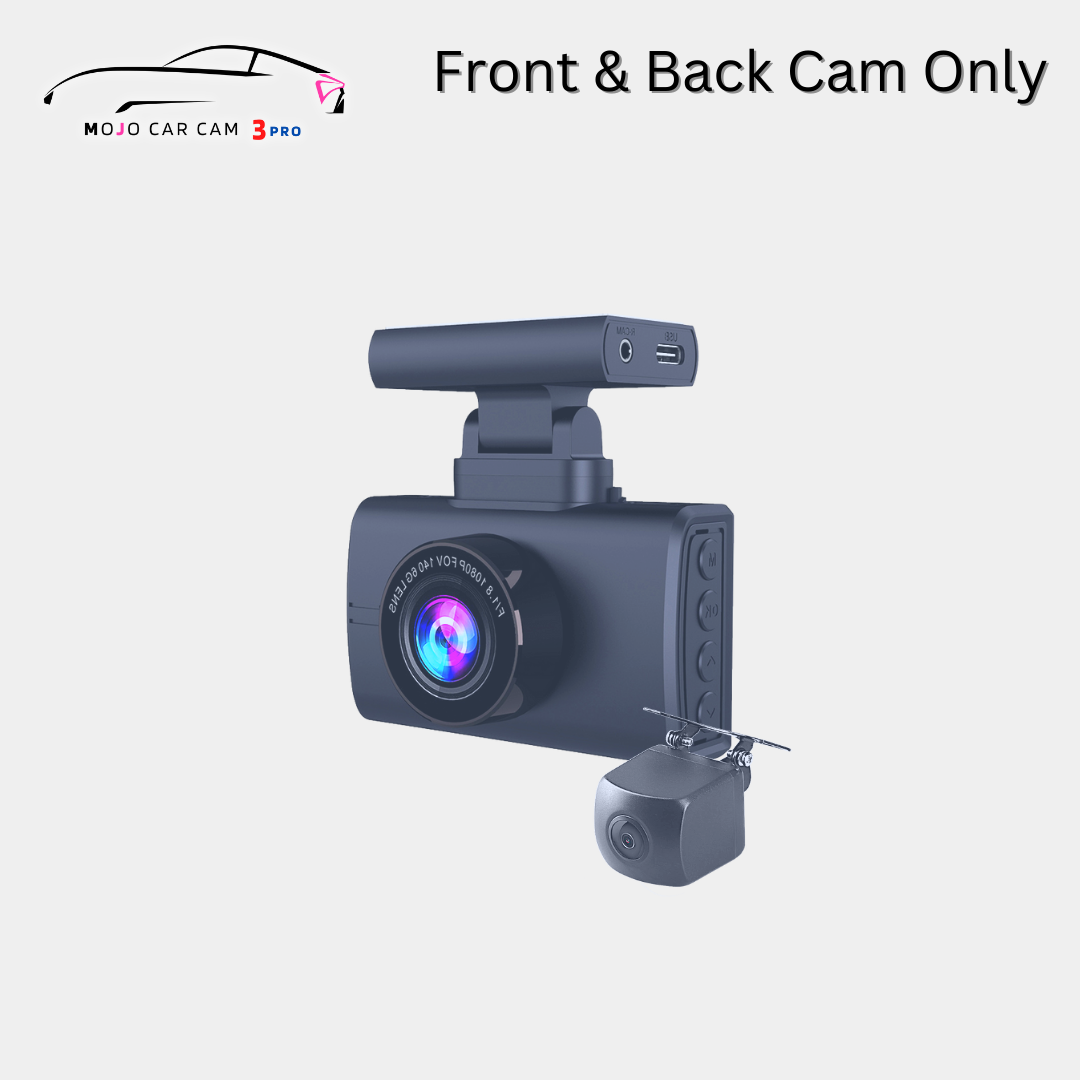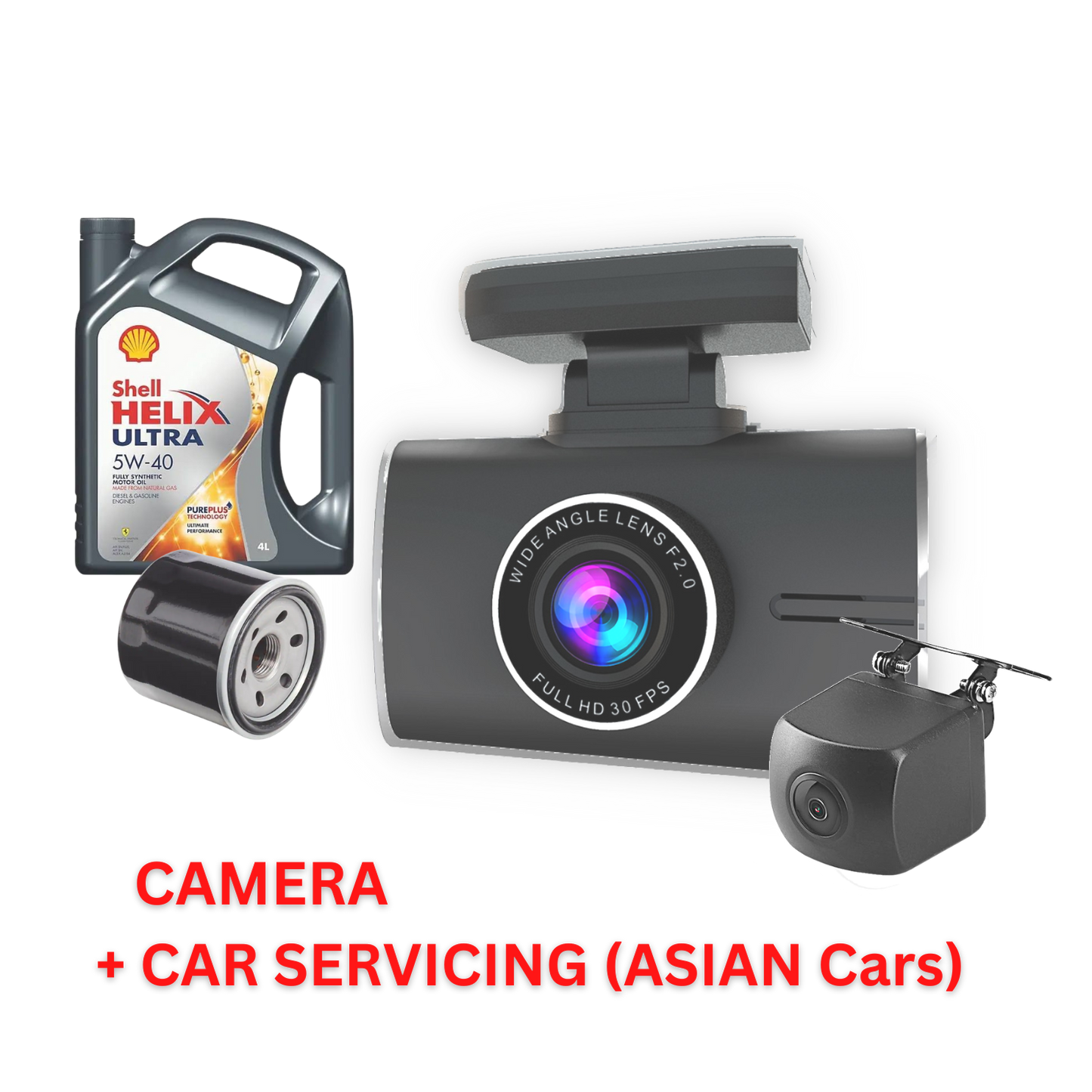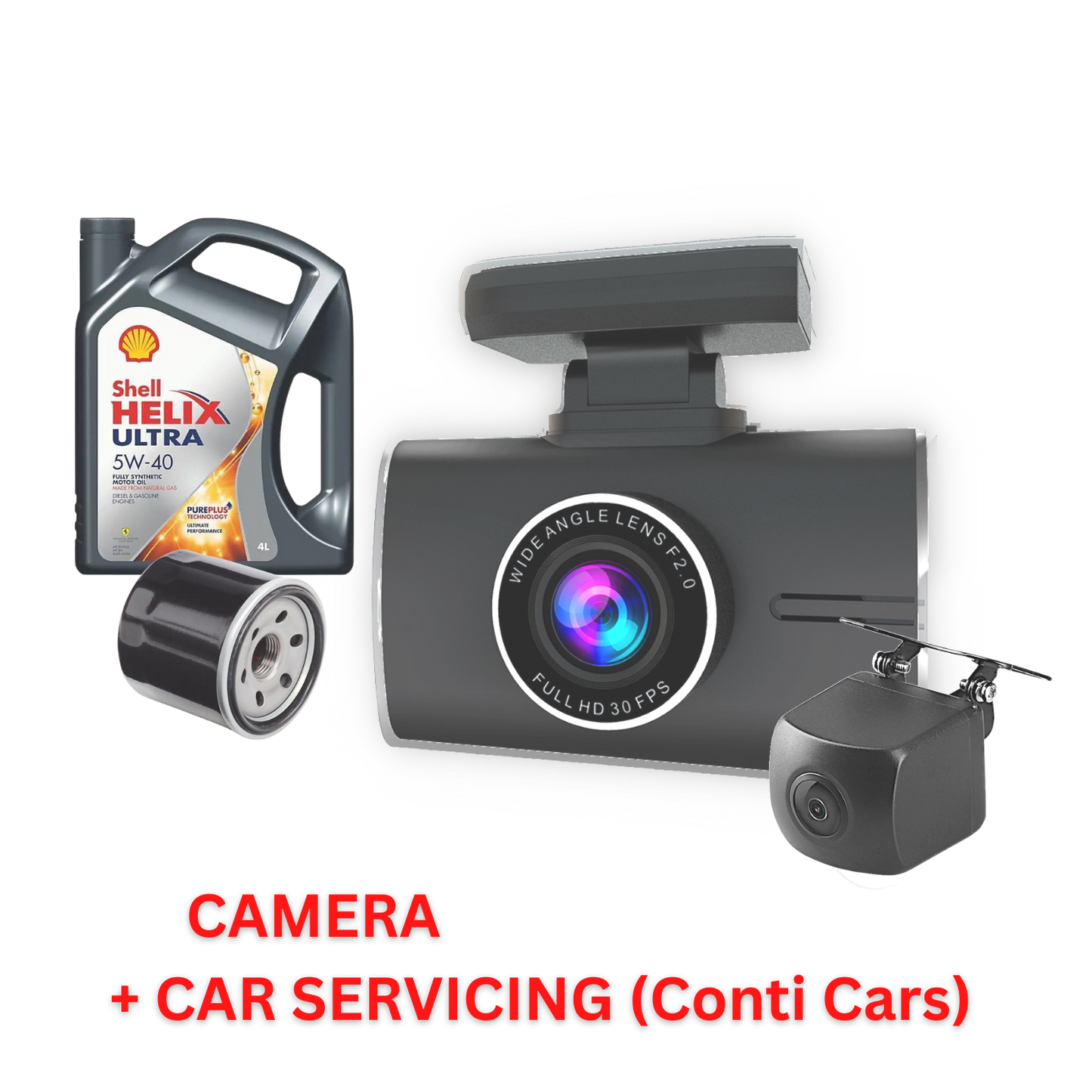 Clear picturea, good service
Bought a car dash cam from this seller. As the value isn't small I decided to reach out to their customers service to understand more before I make the purchase. The store rep gave me a quick explanation to the product features, how it compares to competitors and so on. And luckily, I made that effort to speak with him. Because if I didnt, I would have spent more to purchase a more expensive camera which promised that it can detect people scratching my car. As it turns out, you need not just TWO camera view but THREE camera views in order to detect that and this shop is honest enough to tell us that their camera doesn't help catch that. I would say honesty is in short supply and I commend this store for being honest.
Eventually I made a purchase for this Mojo Car Camera and I did not regret. Their installer was professional, quick and even took time to explain how the camera works. The images were clear and it cost less than some of the brands like 70Mai which had a lot of hidden add on costs.
I would recommend MJ Store and their Mojo Car Cam definitely for those looking for a straight forward camera with high quality video images. 👍🏻
Great Car Camera
Much cheaper than some of the car cam brands out there, like Xiaomi, Blackvue or Marbella. But certainly does its job. I previously used a Blackvue and there's really nothing to shout about.
Recorded videos on the Mojo Car Cam are very clear. One thing to note is that the camera records audio as well.
Connecting via the WIFI app is easy, though it requires you to turn on the camera's WIFI function before connecting - small effort compared to the big price difference compared to the bigger brand names.
Overall I am happy with my purchase.
Good quality video!
Really sharp pictures.
The video is easily managed with my mobile phone APP. As an additional feature, I can use the screen as a reverse camera - but with the small screen it is really more of a novelty than actual usable function.
The impact sensor is good, as instructed by the seller I did an emergency brake and checked that the recorded video is stored.
Installation service by their installer Pick and Go Werkz is fast and professional.
Highly recommended!
Very clear pictures even at night!
I am a part time Grab car driver and I often worry about getting into accidents. Having this camera I am not as worried. The picture quality for both front and back is sharp and clear even at night. Having this camera makes me feel I am more protected against fraudulent claims and if I ever get hit I will have good evidence captured. Tested the impact sensor and it works effectively, locking aside the impact incident ( I simulated it by doing a hard sudden braking action.) The mobile app is also easy to link and is advert free unlike some of the China cameras I have used before.
I would say my experience with this camera and the seller has been good. The installer at Pick and Go Werkz is also very helpful .
I would recommend this camera and this online store to anyone looking for a dashcam or any car electronics! I bought a car wash water jet spray from them as well subsequently!
Clear night recording
My old car cam has given up and I was thinking whether to buy the same one or get a different brand. Came across this affordable car camera and gave it a try. The video shots were crisp sharp and clear even at night and it has parking function as well. Would buy again and install for my dad